I.T.S CAMPUS
A Campus for all round Development.
At I.T.S
At I.T.S Experience is Education. You'll learn the skills of dentistry in Classrooms, Labs, Clinics and Internships. You'll develop talents, passions and lifelong bonds as part of our I.T.S Parivaar.
Life at I.T.S
Life at I.T.S blends research with reflection, scientific with the artistic and scholarly with the athletic. Our students come from different places and backgrounds, but together they create a diverse and kinetic community that seeks to create a better world.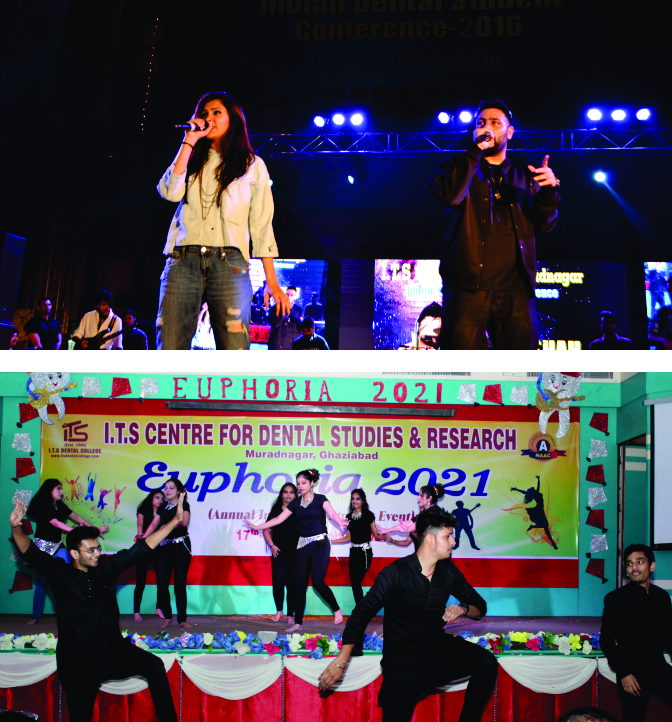 Where you'll develop
talents, passions and
lifelong bonds
Teaching Resources
Libraries, demo rooms and laboratories etc.
Academic block comprises of lecture theatres, demo rooms and laboratories of all the basic subjects related to medicine & dentistry which are well equipped to impart comprehensive basic knowledge to the students to apply it during the clinical teaching.
Apart from it all the clinical departments have their individual air conditioned libraries, discussion rooms and seminar rooms equipped with LCD projectors.
Students are exposed to clinically oriented group discussion sessions and seminar presentations challenging them to use their knowledge to come up with diagnosis & treatment.
Lecture theatres & Demo Rooms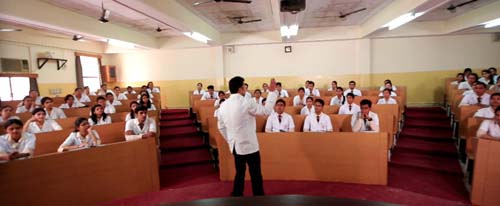 The College has four air-conditioned lecture theaters with a seating capacity for 120 students each and total Area of 3277 Sq. ft. The lecture theatres are equipped with LCD projectors, microphones, CCTV cameras and latest Audio Visual equipments like interactive white boards.
Each medical department has separate demonstration room, spaciously designed and furnished to accommodate 50 students at a time.
These demonstration rooms are equipped with overhead Projectors and audio visual aids.
Laboratories
I hear and I forget, I see and I remember, I do and I understand.
The college has well equipped laboratories for the medical and dental departments. By working in these laboratories, students have a better understanding of their subjects. For the dental departments like Prosthodontics and Conservative Dentistry, the College have its own state of art Dental Simulation Laboratory which is used for a wide variety of teaching and assessment purposes.
Students are introduced to all aspects of dentistry by performing procedures on simulation manikins before entering patient clinics.
Central Library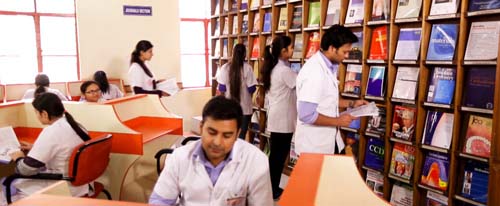 With more than 9000 books, 1800 journals & 1200 Thesis, Library dissertations and Thesis protocols, college has a fully computerized state of the art Central library which is laid out in a well furnished, illuminated and ventilated hall spread over 6000 sq. ft. area with a seating capacity of more than 200 students.
Library provides Open Access System to facilitate readers to search books easily without loss of time.
There is also a data bank which consists of various clinical and laboratory videos for giving a proper insight to the students. The reference section of the library consists of encyclopedias, handbooks, manuals, dictionaries and atlases etc.
The library consists of separate cubicles with partitions for better concentration while reading for students.
Besides that there is a separate faculty reading section and reprography section.
IT Lab
To cater to the needs of all the students, the College has established an IT Lab with latest computers for each practicing student. The lab is equipped with latest software required for teaching. Students and faculty members extensively use the lab on a daily basis. The faculty & students remain in touch with latest development in the respective field, by use of Internet facility provided in IT Lab. The Lab is equipped with High Speed Radio Frequency Connection of 100 Mbps.
Advanced Research Lab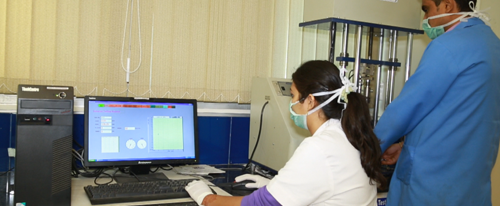 I.T.S is the only college in North India to have its own world class research lab which facilitates studies in life sciences and metallurgy and many Research projects are being carried out in various fields. Having an in house research lab helps students to develop a keen interest in research field. Free services are offered to in house students and the lab is also open for students of other institutions.
Clinics
To observe and perform all the dental procedures.
Clinics of the college are fully equipped to deliver high quality dental care in high class facilities. Students observe and perform all the dental procedures in these clinics under the expert supervision of the teaching faculties.
Scientific & Cultural Events
I.T.S truly encompasses the spirit of learning.
I.T.S truly encompasses the spirit of learning being a lifelong process through its one-of-a-kind CDE, CPC and CEP Programs. Under these, the teachers, post graduate and undergraduate students from all the streams of dentistry, share their work experience and discuss new technological advancements in each field. I.T.S is regularly involved in hosting national level conferences and conventions and invites well renowned speakers to share their knowledge with the students. For an all round development, college regularly organizes college fests and functions to give an opportunity to students to showcase their talents and for better interaction of students and teachers. All the major days related to medicine and dentistry are also celebrated in college in which the students participate enthusiastically.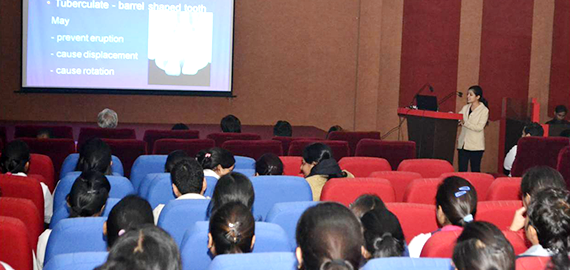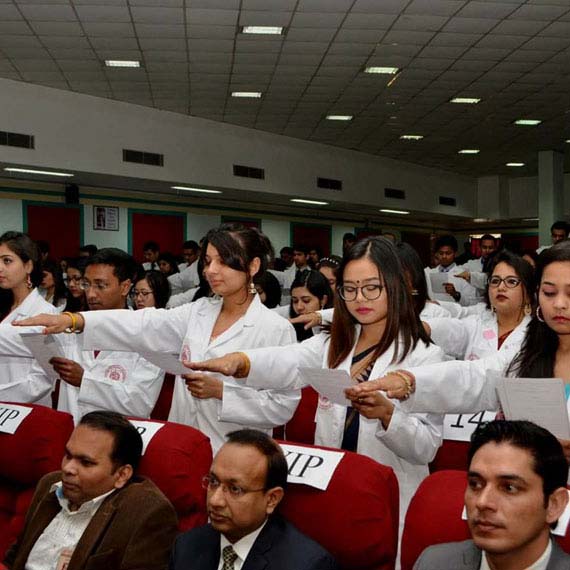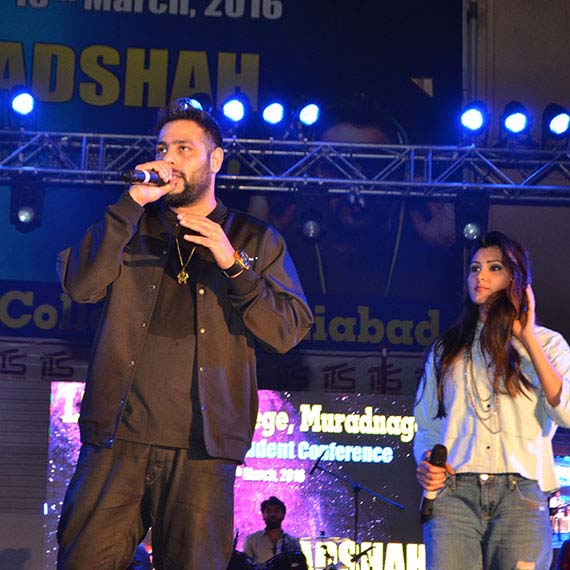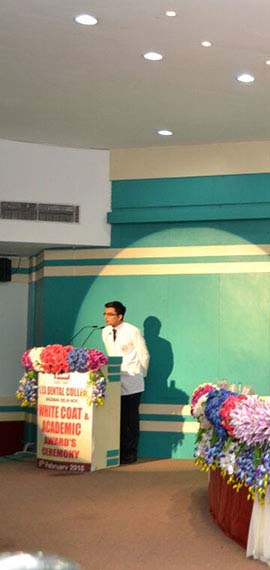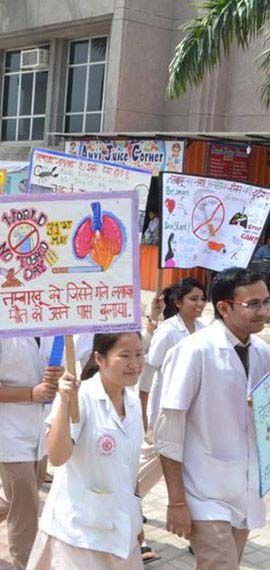 Sports & Fitness
I.T.S provides adequate facilities for sports activities.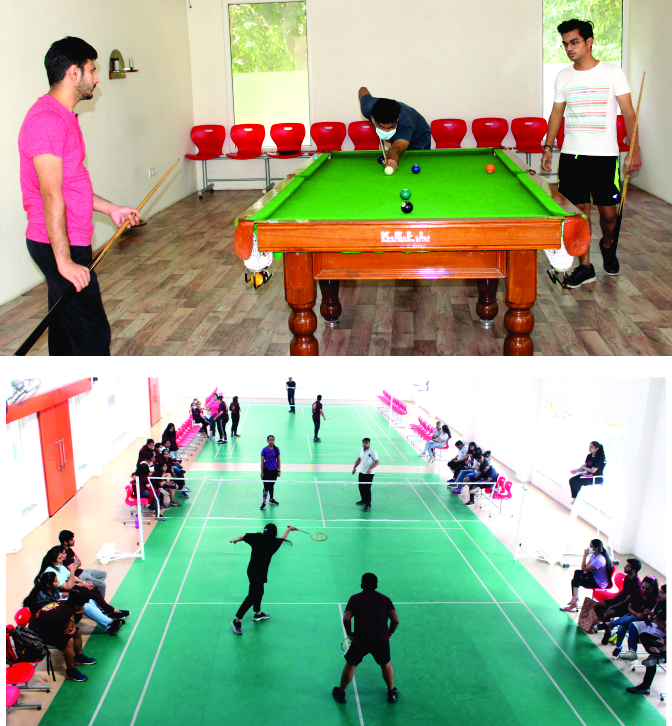 A healthy mind goes hand in hand with a healthy body. I.T.S College Ghaziabad recognises the need for overall development and has provided adequate facilities for sports activities and now boasts of a new state of the art Sports Complex which is one of a kind centre in the country.
The college boasts of the following Sports Facilities
Table Tennis
Badminton
Squash
Volleyball
Carrom
Chess
Pool
Basketball
Lawn Tennis
Cricket Ground
Fully equipped Gym for boys and girls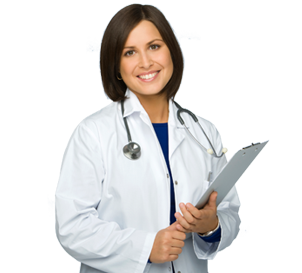 Health & Safety
To ensure safety of the students we have a fully gated campus and 24x7 security at all the gates. To ensure about proper health of students there is a 103 bedded multispecialty Surya hospital in the campus which offers 24 hours emergency, ambulance and pharmacy services.