Department of GENERAL SURGERY
Department of general surgery
General Surgery is the branch of medicine that deals with the physical manipulation of a bodily structure to diagnose, prevent, or cure an ailment.
Ambroise Paré, a 16th-century French surgeon, stated that to perform surgery is, "To eliminate that which is superfluous, restore that which has been dislocated, separate that which has been united, join that which has been divided and repair the defects of nature." 
The Department of General Surgery is part of a healthcare team that collaborates to bring the best care possible to our patients. We work with your primary care doctor and the specialists who know you best. We offer ground breaking surgical techniques such as advanced robotic surgical equipment and minimally invasive surgical techniques that limit incisions and your recovery time. Our surgeons are renowned for their expertise and committed to the highest level of patient care.
General Surgery is taught to IIIrd year B.D.S. students through didactic sessions and clinical cases which are obtained in the General Hospital. Emphasis is laid on the clinical approach to the patient's disease as a whole and the different modalities of surgical treatment. At I.T.S we have a surgical O.P.D with a high inflow of patients for whom meticulous treatment is provided at a nominal rate. A well A equipped operation theatre and efficient radiological & diagnostic back-up are our strong points. The Dept. of General Surgery has adequate experienced teaching faculty and also resident doctors to treat emergencies.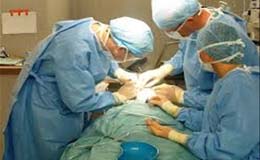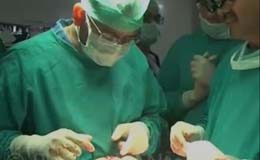 Clinical training
At I.T.S Surya Hospital,
The department caters to large number of patients who come to Surya Hospital. We regularly carry out surgical procedures using latest techniques and equipment namely laproscopic, endoscopic and open surgeries are done.
Various surgical emergencies resulting from accidents, assaults are managed by highly trained and experienced surgical team. Emergency surgeries like Neurosurgical procedures, Abdominal and Extremity Surgeries are done in the department.
The department works in tandem with various dental specialties specially Oral and Maxillofacial Surgery Department to manage various maxillofacial injuries.